Book Launch with Mary Crockett Highlights Small Business Saturday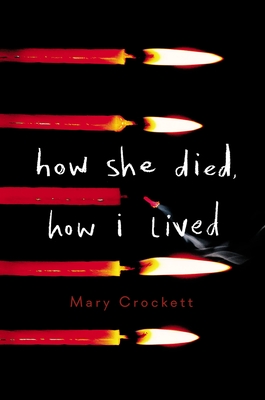 Celebrate the launch of nationally recognized How She Died, How I Lived by Roanoke Valley author Mary Crockett Saturday, Nov. 24 as part of Book No Further's Small Business Saturday!
The book, one of only 12 young adult books included in the American Booksellers Association Winter Indie Next Kids List, is the story of Jamie, one of five girls Kyle texts one day. Only Jamie was kind enough to respond. And it gets her killed. Crockett is an award-winning poet and the author (with former Roanoke Times reporter Madelyn Rosenburg) of the young adult novel Dream Boy.
The event starts at 2 pm and will followed by a signing. Books are available for preorder now or in the store and online Tuesday.
Small Business Saturday, now in its ninth year nationally, encourages shoppers to visit their small and locally owned business duirng the year's biggest shopping weekend. Other activities at BNF include:

- 10 am - 2 pm Local Author Signings. Hear the stories behind the stories and pick out great gifts for all the readers on your shopping list. Full list online.
- Free totebags while supplies last
- Free Advanced Reader Copy book when you purchase more than $75.
- Watch our website for more details.

*** DONT MISS ***
TONIGHT - Author Talk with Hollins' authors Lee Zacharias and Cathy Hankla 7 pm
MONDAY - Author Talk with Tamara Copeland - Daughters of the Dream about growing up in Richmond during the Civil Rights Era. 7 pm
TUESDAY - Author Talk & Film with Roanoke's Sybil Rosen - Living in the Woods in a Tree 7 pm Grandin Theatre Tickets